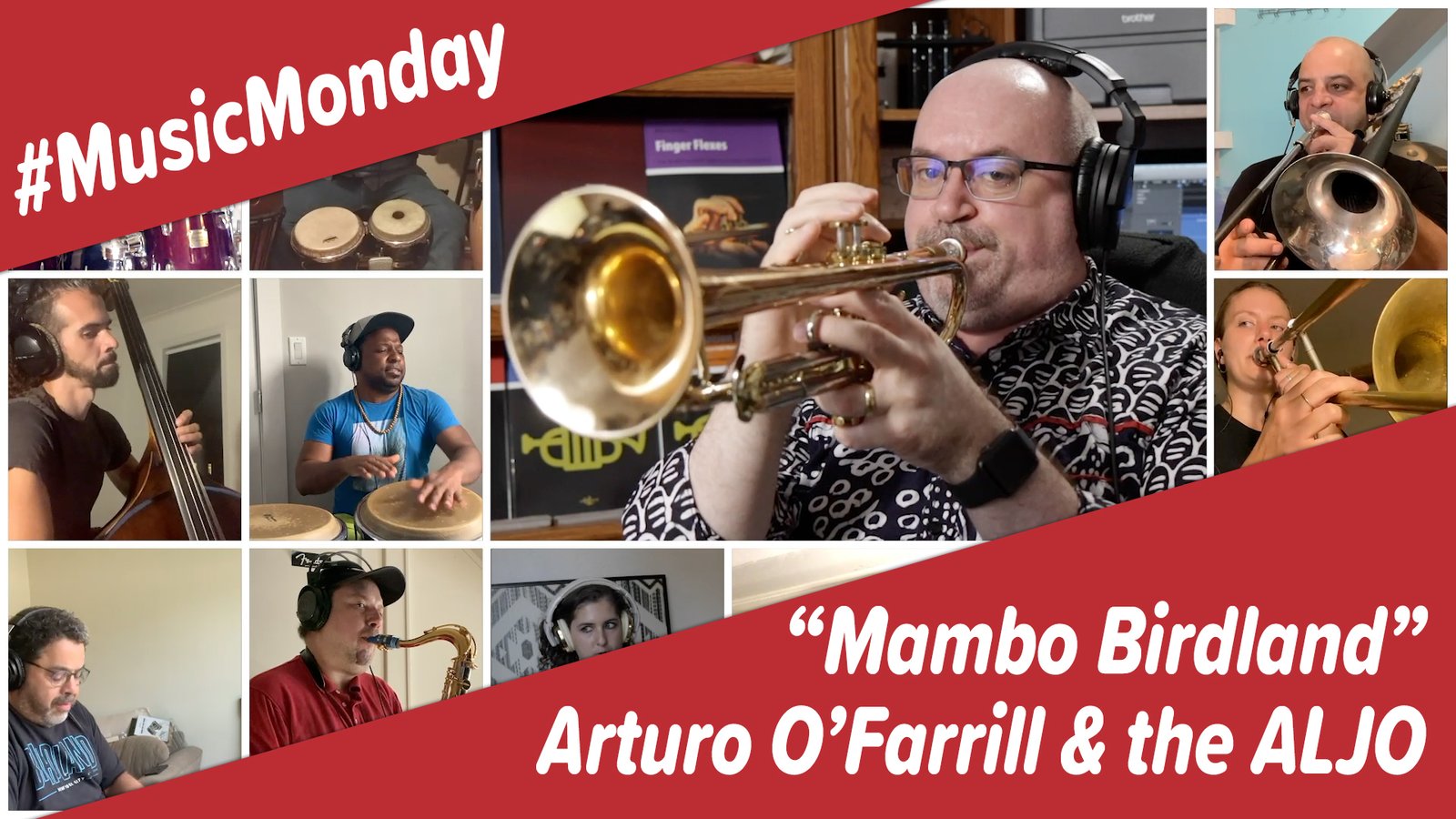 This is "Mambo Birdland" by Tito Puente, virtually performed by Arturo O'Farrill & the Afro Latin Jazz Orchestra.
The soloists are Adison Evans (alto sax.), Earl McIntyre (bass trombone) and Bryan Davis (trumpet).
This performance is excerpted from the July 26, 2020 edition of Virtual Birdland. You can watch the full show at: https://youtu.be/dgT4O1xKr8c
Virtual Birdland is presented every Sunday night at 8:30pm EST.
Subscribe to the Afro Latin Jazz Alliance channel: https://www.youtube.com/channel/UCOuh4umbKH2YAidbQhpztog
The Musicians:
Arturo O'Farrill – Piano & Musical Director; 
Saxes: 
Alejandro Aviles, Adison Evans, Ivan Renta, Jasper Dutz, Larry Bustamante; 
Trumpets: 
Bryan Davis, Adam O'Farrill, Walter Cano, Rachel Therrien;
Trombones: 
Rafi Malkiel, Mariel Bildsten, Abdulrahman Amer, Earl McIntyre
Rhythm: 
Vince Cherico – drums
Bam Bam Rodriguez – bass
Carlos "Carly" Maldonado – percussion
Keisel Jimenez – congas
Sound Mixing: Peter Karl
Video Editing: Astrid Asmundsson
If you'd like to support this channel, please buy Bryan a coffee: https://ko-fi.com/airflowmusic
If you have questions or comments about this video, we want to hear them! If you have a topic you'd like Bryan Davis to make a video about, please let us know – your suggestion could be the subject of a future video!
Join us on Monday for another #MusicMonday. You can watch all the previous episodes at: https://www.youtube.com/playlist?list=PLuD-WY6dSa_YvQhimccODNJNYp0CkxCsN
If you've found this or any of our videos helpful and/or enjoyable, please share with your friends, and consider supporting us by making a purchase from the Airflow Music store.